Meet Dr. Meghan York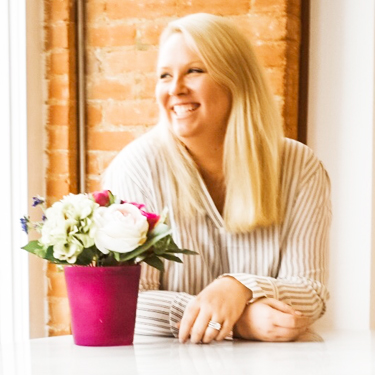 Since 2016, Dr. Meghan York has been serving the needs of community members in helping them live happier and healthier lives. At Loving Life Chiropractic Dr. Meghan is proud to be known as your family chiropractor.
Parker University
Dr. Meghan received her Doctor of Chiropractic degree from Parker University in Dallas. As a student, she participated in a Chiropractic Mission Trip to El Salvador. While there, she had the opportunity of adjusting hundreds of people that lined up for hours to receive gentle chiropractic care.
Ongoing Education and Memberships
Dr. Meghan is constantly expanding her repertoire of skills. She is Certified from the Academy of Family Practice (CACCP) for an additional over 200 hours of prenatal, pediatric and family training. She is Webster certified, giving her advanced knowledge in being able to support pregnant moms. She is a member of the International Chiropractic Pediatric Association (ICPA), Epic Pediatrics, The American Pregnancy Association and the Holistic Pediatric Alliance. Dr. Meghan has been voted "Mom Approved Doctor" since 2017.
On a Personal Note
From an early age Dr. Meghan was drawn to serve others. Her mother being a nurse she was exposed early to the healthcare profession and fell in love with the human body.
That love drove her to Oklahoma State University where she graduated in 2009 with her Bachelor of Science degree in Biological Sciences. She returned home to her roots to attend Parker University in Dallas where her love for helping families blossomed into a passion for serving women and children in the DFW community.
Finding Chiropractic was a happy accident that changed her life forever. She is amazed every day by the miracles that the body can accomplish when it is able to function at its most optimal level without nervous system interference.
Dr. Meghan and her husband, Taylor, live in Southlake with their two daughters, Kensington and Campbell. She gave birth to both of her girls at a birthing center with the help & love of a midwife (and regular prenatal chiropractic care). After experiencing those life changing and empowering pregnancies and births Dr. Meghan strives to empower other women to have their own inspiring experiences!
Dr. Meghan is from the Southlake area, and is thrilled to be able to serve the community she grew up in.
EXPLORE CHIROPRACTIC »
Contact our Southlake office today and let's connect. We feature sophisticated state-of-the-art diagnostic scanning technology. Let's connect today!

Chiropractor Southlake | (817) 502-2963