About Us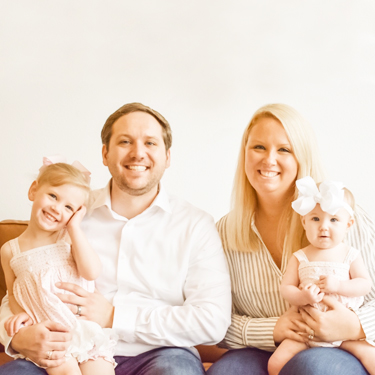 Loving Life Chiropractic is a family-based office where families are served with an abundance of love allowing them to elevate their health and express life to its most optimal level. We have sophisticated state-of-the-art technology that allows for our team to see how your nervous system is functioning and where there is an increased demand on your body! Our goal is that every time you enter the doors of our space, you feel inspired, connected and supported in every stage of life.
Happy and Connected
Dr. Meghan loves to serve others and help her community stay healthy. She embraces what the name of her clinic stands for: loving life. Being of service to others through creating a healthy and balanced nervous system creates optimal family dynamics. Burdens are often removed from parents exhausted by common childhood developmental issues like repetitive ear infections, colic or ADHD. These issues affect more than the child, they affect the entire family. Dr. Meghan wants to help build happy and connected families!
Our Mission
Our vision is that we are surrounded by a community whom have the ability to have empowered births, connected children and supported families thriving at their highest potential through chiropractic care.
Our mission is to inspire and serve a healthier community working towards their best quality of life through love and excellent chiropractic care.
Our purpose is to provide a beautiful space for healing, education and love where our community can live without interference and are thriving in their best health.
MEET DR. MEGHAN »
Come in and Meet Our Team Today
We are blessed to be able to be a part of so many life changing moments through chiropractic care. From those trying to conceive becoming pregnant to babies with reflux and ear infections becoming healthy vibrant children in our community! Connect with us today to make an appointment!

About Loving Life Chiropractic | (817) 502-2963